Global Partnerships with more than 1,000 affiliate offices in more than 72 countries give ONE Sotheby's International Realty an unparalleled edge in locating the best properties and investors. Since its debut in 1744, Sotheby's Auction House has evolved into the luxury go-to for prestigious possessions from jewelry to antiques. Its name translates around the world. Sotheby's counts nearly three-quarters of Forbes's 100 richest people, more than half of its richest Americans and all dozen of its billionaire art collectors among its clientele. Through this rare level of brand recognition and global footprint, ONE Sotheby's is able to match the most coveted properties with International buyers.
ONE of the leading real estate brokerages in South Florida and more so than an office, it comes down to the broker representing your best interests when purchasing a property or selling. We as Florida real estate brokers share the MLS property database and cooperate with all other firms to promote & sell your property. Therefore, when your condo is listed exclusively, it is shown by any licensed agent who brings a qualified customer looking for a property such as yours. If you are a buyer, we have this shared resource, so you only need ONE exceptional broker to look after your real estate interests.
Sotheby's International Realty's Online Powerhouse Distribution Channels
ASHTON COLEMAN, P.A. & ONE SOTHEBY'S INTERNATIONAL REALTY
FROM MARKETING YOUR PROPERTY TO POST CLOSING.
5 EFFECTIVE MARKETING STEPS in getting your South Florida property showcased, marketed, exposed, negotiated & sold the very first time. Selling real estate in today's South Florida market requires a vast knowledge, experience, diligence and the financial ability to advertise and promote your property throughout the entire marketing process. I spend a fortune to be positioned where I am online and in getting your property showcased professionally.
1. PREPARING YOUR PROPERTY FOR SALE
Identify profitable (cost effective) home improvement strategies to enhance the property value.
Establish a competitive market price with the aim of multiple customer & client queries, showings & offers.
I help give an unbiased, realistic view of your property and relay selling options & effective strategies available.
Understand your criteria for selling and professionally assess your needs & wants, plans & end goals when selling.
Provide comprehensive market date information with pricing bands to then recommend the best pricing strategy.
Identify the optimal marketing solution, develop & implement a complete marketing plan for an aggressive promotion.
Seller awareness when there is a strong emotional attachment, seller over-improvement or any functional obsolescence that may hinder the sale.
I pay for all marketing & advertising costs associated with the sale and begin hiring vendors immediately once the marketing agreement is signed.
Your time is valuable so spend it how you choose to - allow me to handle the finite details and show you results while you release this time-consuming goal.
2. SHOWING YOUR PROPERTY, 360 & VIDEO OPEN HOUSES
Arrange for a professional cleaning service to brighten & shine your property.
Network with other top Realtors, clients & customers by phone calls, database emails, text, and direct mail.
Create a showcase video to serve as a 24-hour 'open house' for global exposure (Youtube, Vimeo, FB).
Create a 360 Walk-Through Tour to also serve as an 'open house' for ease in previewing the property prior to visiting.
Present your property to the past, and present prospects interested in your type of property, area or price range.
Help you prepare the property for staging and showcasing the property to give the 'WOW factor' to prospective buyers.
I personally show your property to qualified prospects and the Realtor community representing qualified buyers.
Brokers Opens (Special properties by request) for luxury homes & condos. Realtors show up to get free food, and the results are minimal.
Open House for your home or condo (by request only) – less than 1% of homes sell by an open house as most Realtors do open houses for buyer leads.
3. DIGITAL MARKETING & TECHNOLOGY
Website Address of your property with a (SPS) Single Property Showcase Website.
Placing your showcased property on the Southeast Florida Regional Multiple Listing Service (MLS) that markets to over 40,000+ real estate agents in our immediate market area (plus Broward and the Palm Beaches) along with the public and shared worldwide and locally through IDX solutions.
Placing & positioning your property on over 20+ of the world's finest luxury real estate websites; these include Realtor.com®, WorldProperties (TRC direct to 28 other countries), Wall Street Journal, The New York Times, Mansion Global, CountryLife, PropGoLuxury, JamesList, The Washington Post, The Telegraph, HGTV Front Door, RealtyTrac, Immobel, Trulia, Zillow, Homes.com, LivingChoices and many more.
Promote your property here on MiamiDreamRealty.com (Featured Property), a powerful real estate website with global exposure and appearing in literally hundreds of directories. Major search engines and others including their foreign version (.ru, .br, .ca) ensuring maximized presence on the top of all Internet searches.
A Showcase Blog Post displaying your properties details and high-quality photographs under the 'Just Listed' category; see Miami Beach Real Estate Blog.
Additionally, promote your property through MiamiBeachRealEstateBlog.us (Featured Listings) noting hundreds of daily visitors who look to see luxury property information such as yours. Another Miami website and all of which are members of the Google Directory with a large and ever-increasing presence on the net.
Your property on Realtor.com, which is the world's biggest database of real estate for sale, as well as the official site for the National Association of Realtors®. Your property will consist of professional photographs, VIDEO Tour, and professionally written text, describing all the most relative and appealing features of your property.
Social media communities showcasing your property and promoted on Instagram, Facebook & Twitter. I have access to private Social Media brokerage accounts where South Florida properties are shared daily to top producing agents and brokers.
Market your property through Integrated Realty Information Systems (IDX) to Brokers and Agents throughout Southeast Florida. I allow and highly suggest Broker Reciprocity through the IDX Solutions.
Market Your Property through Wall Street Journal online (Properties above $1M) and other Sotheby's residential market affiliates.
Statistics & Preview Results of the number of viewers your property is attracting along with their domestic & International locations. This data is presented monthly or at anytime upon request.
Market your property to top Brokers, building specialists, and other agents who have sold similar properties through direct email & local networking events.
Distribute your property information to selected Brokers, building & neighborhood agents along with top agencies dealing in luxury waterfront property in Southeast Florida. I have a rich email database of the most successful agents actively selling in our South Florida communities.
I reach out via email, text, and phone to other building & area specialists to suggest your property for sale and encouraging them as a cooperating broker.
e-Pro Referral program (ePro tech-savvy Internet solutions) along with the Institute of Luxury Home Marketing (ILHM) referral network.
4. HIGHEST IMPACT MARKETING SOLUTIONS
Photography of your property by a professional for exposure on every form of marketing; the MLS, all websites, social media, and print advertising.
YouTube, Vimeo & FB (1080 HD & 4K) video published online & through multiple site feeds.
Video tour to intertwine with all marketing online detailing the important highlights of your property. (on all forms of internet advertising where accepted, i.e., Vimeo & FB videos, RealBird, and many other websites.)
Utilize the best in Aerial drone technology for still photos and aerial videos to showcase an elevated view and location.
Sotheby's International Realty with an International exposure and a vast affiliate network showcasing your property to affluent buyers around the world.
Large Postcards as 'Just Listed' sent to the immediate neighborhood, building and/or vicinity.
5. FOLLOW UP QUICKLY AND CONSISTENTLY
I am FAST to respond and quick to follow up.. Test me!
A continuous effort to promote and market your property until it sells.
Evaluate all offers, negotiate the final agreement and always protect my clients best interests.
I handle, assist and advise on all price and term contract negotiations.
I will go over tried & true negotiation strategies and am well versed in the negotiating gambit.
I have the experience and knowledge that help place you in the strongest negotiating position.
Giving you up to date information about the local market, sold values, new competition with relevant terms & conditions of competing properties through email updates and phone calls.
Consistently provide feedback, updated market information and consult on the best options throughout the sales or leasing process.
I encourage qualified buyers to make serious offers and to help you objectively evaluate every proposal without compromising your marketing position.
I have your best interests in mind so you'll always have someone on your side including loyalty & disclosure.
Be available to assist you and your potential purchaser(s), on a full-time basis leading to an efficient, hassle-free closing.
Facilitate & coordinate the entire closing process saving you time & stress on the closing of your property and ensuring a successful and stress-free sale.
Review final closing documents with both you & Title to then give additional advice about the closing.
I am available post-closing for advice, expertise and real estate related information you may want at a later date.
Provide post closing information, pdf documents, consulting services, vendors and readily available with any future real estate needs.
I will represent you in all offers presented. Typically, the process of selling a condo or home involves offers and several counter offers. A seller is best represented by an experienced broker that does a multitude of challenging sales that have exposed them to all facets of negotiations. Many times multiple negotiation solutions will keep the deal together and move fast forward to close timely.
CERTIFICATIONS, MEMBERSHIPS & DESIGNATIONS
Professional credentials demonstrate real estate education, experience, and skills; I hold the following designations, memberships, and certifications as a commitment to providing you with an exceptional level of service in the field of luxury real estate in South Florida.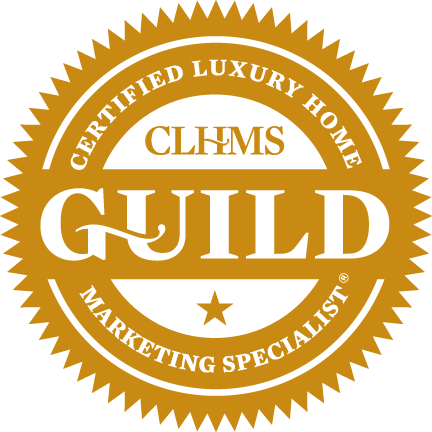 CLHMS – Certified Luxury Home Marketing Specialist™
Recognized as the mark of accomplishment in luxury markets around the world, the Certified Luxury Home Marketing Specialist (CLHMS) designation assures affluent buyers and sellers that the agents who have earned it have the knowledge, experience, competence, and confidence they require. Members of The Institute who hold the CLHMS designation have documented performance in the TOP 10% of their markets, and have successfully demonstrated their expertise in the luxury home and estate market.
>RSPS – Resort & Second-Home Property Specialist
The only resort and second-home certification endorsed by the National Association of REALTORS®, RSPS is for those REALTORS® in resort and second-home markets around the world who wish to distinguish themselves from their peers. NAR currently defines a REALTOR® specializing in resort and second-home markets as a "real estate practitioner who facilitates the buying, selling, or management of properties for investment, development, retirement, or second homes in a resort, recreational and/or vacation destination."
CNE – Certified Negotiation Expert
One of the top designation courses in real estate taught nationally by the Real Estate Negotiation Institute. This 2-day course offers professional negotiation and business building training. Scientifically proven persuasion approaches that increase success rate by influencing others.
SRS – Seller Representation Specialist
The Seller Representative Specialist (SRS) designation is the premier credential in seller representation. It is designed to elevate professional standards and enhance personal performance. The designation is awarded to real estate practitioners by the Real Estate Business Institute (REBI) who meet specific educational and practical experience criteria.
ABR – Accredited Buyer Representative
TRC – Transnational Referral Certified
The International Consortium of Real Estate Associations (ICREA) is a global alliance of leading national real estate organizations in the world's major markets. ICREA assists members of these national organizations by helping them efficiently and profitably facilitate cross-border business. ICREA also assists buyers and sellers in locating properties outside their country and in locating a real estate professional who abides by a code of ethics and can best meet their individual needs. The Transnational Referral Certification prepares real estate professionals to make and receive compensated referrals using the ICREA Transnational Referral System and integrate international referrals into their business plans. The course covers finding a referral partner, agreeing on compensation, meeting customer service standards, participating in the compensation dispute arbitration process, and using ICREA business tools.
e-PRO® Certified
An e-PRO® certification shows that your broker is willing to go the extra mile to provide the most up-to-date and sophisticated service, and truly be a successful in a new era of internet & technology. Applying advanced technologies and social media strategies to your business plan expands your marketing capabilities, increases your reach, and builds trust.
Top Producer Circle 2016 – ONE Sotheby's International Realty
Inducted into the ONE Sotheby's International Realty Top Producer Circle. Sales volume in 2015 placed Ashton within the top 25 associates in the company. Since then, the office has grown from 150 to 600+ agents so I am not only greatly inspired by Titans within the company but also no longer in the top 20 as of 2017. I will certainly with time, prove otherwise!
ONE Sotheby's International Realty
In keeping with its stellar reputation, the Sotheby's International Realty® organization boasts an esteemed group of brokers who understand the unique mindset of upscale clients seeking distinctive homes (or second & third residences). Sophisticated, savvy and extensively trained in luxury markets, these professionals have an intimate knowledge of properties within the local community.
NAR – National Association of Realtors®
The National Association of Realtors® is the collective force influencing and shaping the real estate industry. It seeks to be the leading advocate of the right to own, use and transfer real property. The acknowledged leader in developing standards for efficient, effective and ethical real estate business practices valued by highly skilled real estate professionals and viewed by them as crucial to their success.
FAR – Florida Realtors®
The State association Florida Realtors®, the voice for Real Estate in Florida, offers members the latest news and updates on the Florida real estate market. Florida Realtors® offers its members up to date training, best practices and keeps members apprised of changes in documents for the real estate professional. In the continually changing marketplace, extensive real estate research and trends are available to members.
MAR – Miami Association of Realtors®
Chartered by the National Association of Realtors in 1920, this year MIAMI marks 94 years of service to Realtors, the buying and selling public, and the communities in South Florida. MIAMI has grown its membership from 162 in the beginning to more than 30,000 in the present day, making it the Largest Local Association in the nation. MIAMI is comprised of three organizations, the Residential Association, the Realtors Commercial Alliance, the Broward County Board of Governors, and the International Council MIAMI represents its professionals in all aspects of real estate sales, marketing, and brokerage at the local, State, national and international levels.MIAMI is the voice for real estate, influencing and shaping the industry.
GFLR – Greater Fort Lauderdale Realtors®
Our tagline The Difference is Greater.℠ exemplifies all that we do. It's our promise to you. As a member of GFLR, we are dedicated to serving you.
Master Broker Forum – Miami Chapter
Established in 1993, the Master Brokers Forum is a unique organization comprised of South Florida's top residential real estate professionals. Membership into the Miami MBF is limited to the county's most successful real estate professionals and is by invitation only.
ILHM – Member of the Institute of Luxury Home Marketing
Members of The Institue for Luxury Home Marketing actively seek out the latest information in marketing strategies, staying on top of changing market conditions, and know how to handle the special needs of an elite clientele and their exceptional properties.
Million Dollar Guild® Member
Members are CLHMS designees who have documented multiple million dollar plus transactions and have been recognized by The Institute as members of The Million Dollar Guild®.
World Properties International Consortium of Real Estate Associations
The International Consortium of Real Estate Associations (ICREA) is an alliance of the world's leading real estate associations, committed to high standards of professional conduct. The only organization of its kind, ICREA has dedicated itself to the international promotion of its members' businesses, improving the way real property is transacted across national borders, and advocating for the industry on global issues. ICREA members include over 40 national real estate associations and regional associations across the globe.
Florida Real Estate Brokers License (Lic. BK3065746)
Governed by the Florida Real Estate Commission (FREC) who administers and enforces the Florida Real Estate Law. A Florida Real Estate Broker must successfully complete the FREC approved pre-licensing course, pass the Florida Real Estate Broker Examination and have successfully completed the FREC-approved post-licensing course for brokers.