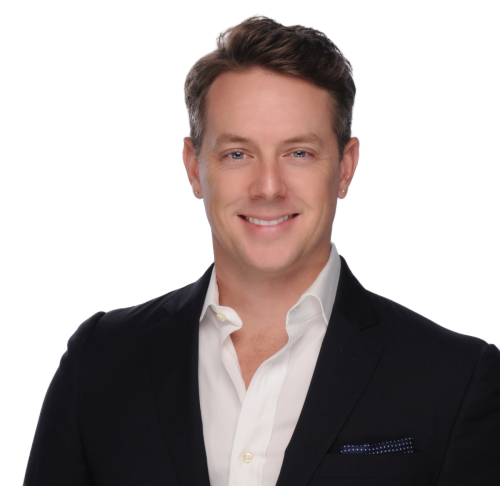 Ashton is a technology & social media savvy professional who understands the industry providing stellar service with a wealth of experience, and a keen ability to efficiently handle all facets of real estate. His success is attributed to an unparalleled work ethic with years of experience including top-tier professional services where the 'art of the deal' is mastered in contract negotiations, deal-making intricacies, unique selling techniques and the end, results-driven real estate. Ashton believes in honesty, integrity, and building long-term relationships with his clients.
Ashton attended Florida State University (FSU) with a Bachelor of Science in Exercise Science & Nutrition. Ashton is a native Floridian, previously residing in South Beach, North Bay Village, Coral Gables and Fort Lauderdale. He currently has his office located in South Beach while living in Fort Lauderdale with his wife, two children, and four dogs. Ashton's territory has grown significantly since 2002, marketing & selling extraordinary South Florida coastal real estate from Miami Beach to Fort Lauderdale.
Expertise, Reputation, & Awesome Marketing; the sale of a South Florida property is truly noteworthy and to represent real estate of distinction requires a highly-qualified professional with local expertise, global reach, and bespoke marketing plan demonstrating the story behind each property.
LOCAL EXPERTISE, VAST EXPERIENCE, GLOBAL PRESTIGE
A Florida native, Ashton Coleman, P.A. has been a leading broker-associate along the Miami Beaches since 2002 showcasing residential real estate in Miami with an impeccable reputation and an extensive area of research. His niche includes winning the negotiation gambit for clients with a keen ability to structure contracts and manage transactional intricacies with the utmost efficiency. Ashton is an internet savvy professional who truly understands the industry with an invaluable level of experience.
ASHTON COLEMAN, P.A. & ONE SOTHEBY'S INTERNATIONAL REALTY
"Since 2002, I've been dedicated to providing stellar services while caring for, conducting & supervising my clients end goal whether selling, leasing, or buying. My area of expertise is residential real estate along the Southeast Florida coastline tenaciously focusing on what serves the client best while accommodating their lifestyle needs. For me, it's about business longevity where in the years ahead, you know right away who to call. Specialties include an uncompromising level of attention to detail leading to a superior structured deal while addressing specific client needs. I use vast market knowledge, experience, and foresight to address transaction details proactively before they become an issue along with powerful negotiation techniques along with a strong analytical approach that allows my client to fully understand and receive the very best brokerage experience from our South Florida market."
Contact me here today to discuss South Florida real estate.
☎#888.38.DREAM